Once a private bathhouse for the likes of Marcel Proust, a hotspot for the Bohemians of the Belle Époque, and a famed nightclub where Jagger and Bowie romped, Les Bains is gloriously back—this time, as a boutique hotel in Paris' Le Marais neighborhood. Les Bains is both an homage to the heritage of its storied past and a bold new take on Parisian hospitality. Thanks to the outstanding joint work of the architects and designers Vincent Bastie, Tristan Auer, and Denis Montel, the property shines as a vibrant, connected, international clubhouse and hotel, which includes a restaurant, a bar, a private lounge, a club, guest rooms, and suites. Set at 7 Rue du Bourg L'Abbé, a jewel of the historic third arrondissement, the property is ideally ensconced in Paris' old aristocratic district, a trove of atmospheric streets and architectural splendors.
ROOMS & SUITES
Ranging from 23 to 80 square meters, the rooms and suites all feature either a queen- or king-size bed, as well as a mahogany and marble bathroom with Zenith showers and underfloor heating. As well as a selection of books in various languages to peruse, many of the guestrooms offer a balcony or terrace.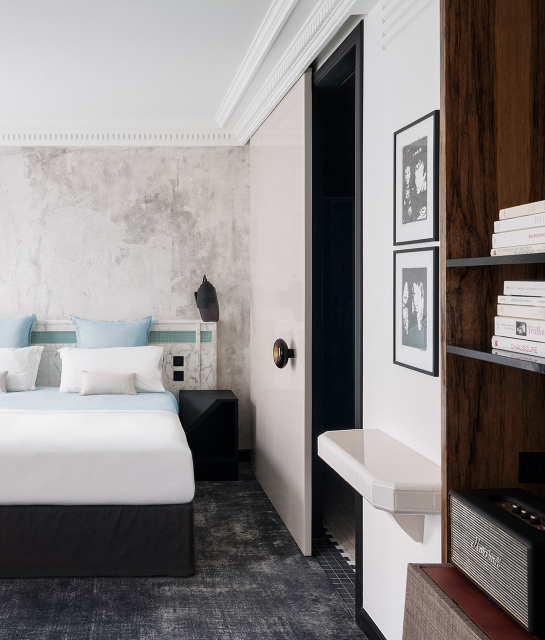 ETERNAL FÊTE
You can feel them in the foyer: the ghosts of parties past. Warhol and Basquiat conspiring near the double-faced clock; Yves Saint Laurent under the David Rocheline frescoes; footsteps echo across 19th-century floral tiles where Proust once walked…
As time passes, what endures are the moments that moved your soul or altered your mind—the Original Experiences that stay with you long after you've returned home. Click here to read more about the Original Experiences that await at Les Bains, and begin dreaming up your next extraordinary trip.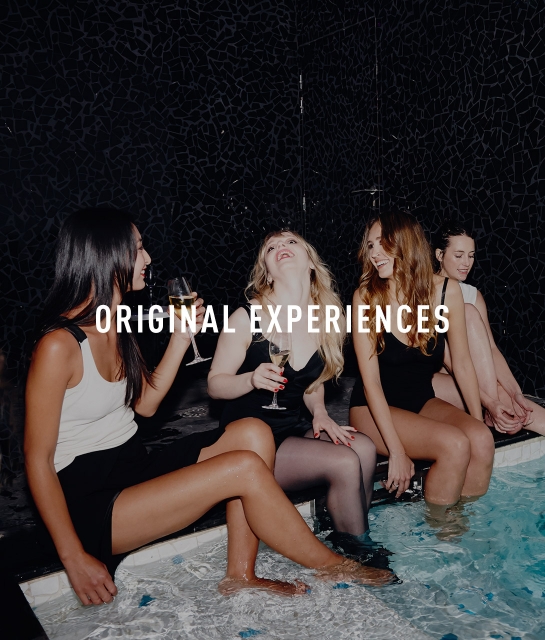 ARCHITECTURE
Behind a Haussmannian façade lays an experimental palace of red-lacquer pillars, teardrop-shaped ceilings, and inviting social spaces.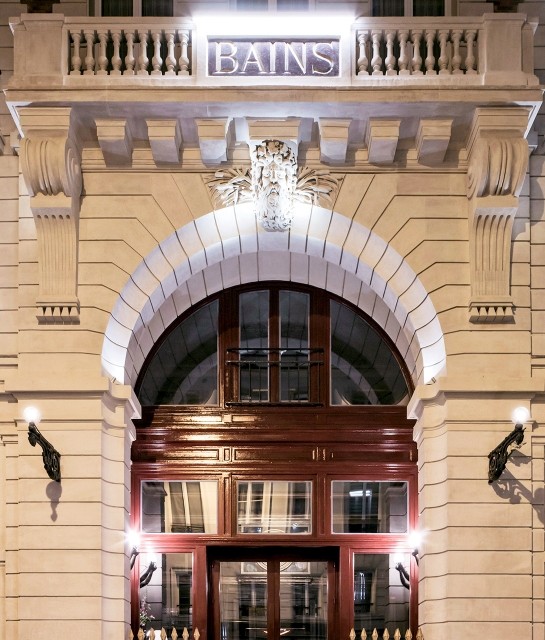 INTERIOR DESIGN
Distressed leather chairs and sofas in the honesty bar, a graffiti-clad enclosed patio, and statement carpets characterize the hotel's stunning interiors. 
source: design hotels